Washington D.C.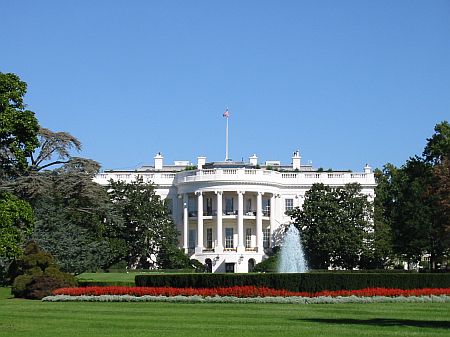 Kids Travel to Washington D.C.
Government headquarters for the United States, several important buildings come to mind when visiting Washington D.C. including the Capitol Building, the Washington Monument and the White House.
Head over to the National Mall where most of the popular tourist attractions are located and easily accessable by foot.
You can tour the U.S. Capitol Building and visit several memorials including Abraham Lincoln and Thomas Jefferson.
You can go to the Smithsonian museum and the National Mall.
You may even catch a glimpse of President Obama while touring the perimeter of the White House (though it is more likely you will catch a glimpse of some of the White House security guards). They no longer offer inside tours unless you are a pre-arranged group of 10 or more. See White House Tours for more details.
If staying overnight, Old Town Alexandria offers lower priced hotel alternatives.
Other things to check out include the National Zoological Park, The Supreme Court of the United States and the National Air and Space Museum with a "How Things Fly" hands on area as well as real flight simulators for those over 4 feet tall. The main museum is this one, on the National Mall. The new second one is in the Steven F. Udvar-Hazy Center located right at the Washington-Dulles International Airport. They have everything from Imax Theater to the Albert Einstein Planetarium.