Grand Canyon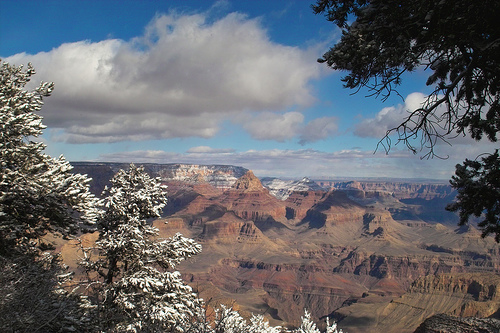 Grand Canyon, Arizona
Go back in time to when the dinosaurs roamed the Earth, or even when Indians lived in the Grand Canyon (Native Americans still live there today). From giant cacti, fossilized rocks and beautiful scenery, the Grand Canyon is a true adventure for outdoor enthusiasts.
As the mighty Colorado river curves it's way through the floor of the canyon, this majestic and scenic beauty is breathtaking. When hiking don't forget a backpack with hiking provisions such as water, sunscreen, hats, sunglasses and other hiking and safety gear.
You will want to stay on the marked trails and paths. There are plenty of adventure tours from taking a horse or mule into the canyon to going tubing on the Colorado river or a guided day trip. This is outdoors at it's most majestic and awe inspiring best.