San Francisco Family Travel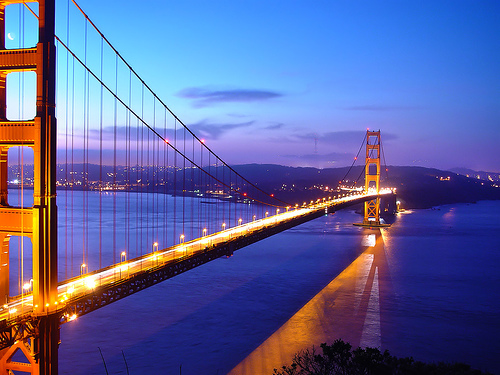 San Francisco, California
An exciting outing is to take a boat over to Alcatraz Island where the old prison used to be operational. A famous movie called Escape from Alcatraz was made to commemorate this island prison known as "The Rock".
No visit to San Francisco is complete without checking out the world famous Fisherman's Wharf area with restaurants and the traditional San Francisco harbor ambience.
Ride a cable car through the windy and hilly streets of San Francisco and behold the Golden Gate Bridge. Visit Golden Gate Park for some rollerskating, cycling or rollerblading.
You can go kite flying or relax at one of the many restaurants and cafes.
Other popular attractions include the Exploratorium or the Fine Arts Museum.
Your best bet is to begin at Fisherman's Wharf, enjoy some good dockside food and shopping and go from there.
"I left my heart.....in San Francisco....."