Niagara Falls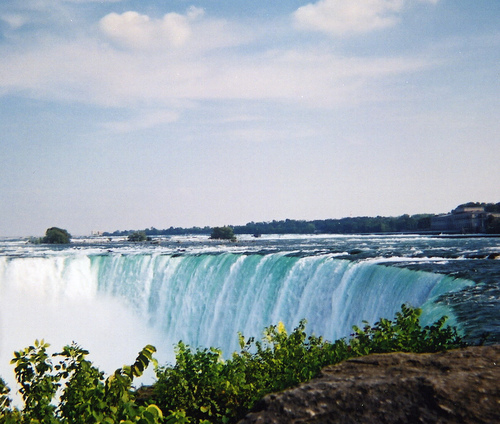 Niagara Falls, New York
Beholding the wonder of these huge world famous water falls in person makes for a great family outing. There are all sorts of activities and attractions including the Cave of the Winds tour where you decend down steps dressed in a yellow poncho to see the falls up close and personal. This adventure brings you to the hurricane deck where you can experience the full force of the falls first hand.
In the evening, Niagara falls is illuminated with pretty colors. The Maid of the Mist boat tour steers you near the bottom of the falls where you can feel the spray and see them from below.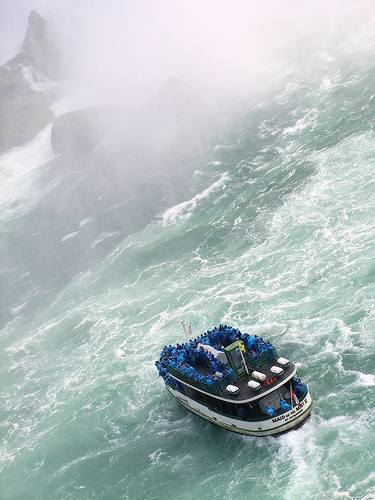 If you can't go over to Canada, you can always go out on the Observation Tower deck. This is the only place in the United States you can see both the American and Horseshoe falls from. *or you can go on the Maid of the Mist boat tour.
There are constantly new current events, weddings at Niagara and even an Adventure Theater. Over on the Canadian site there is an indoor water park with splash pads as well as attractions like Ripleys Believe it or Not and other fun arcade and amusement style diversions.
The area also has miles of hiking trails and the park to explore. The restaurants and experience will provide hours of entertainment and education about this scenic landmark.