Wax Museums in the USA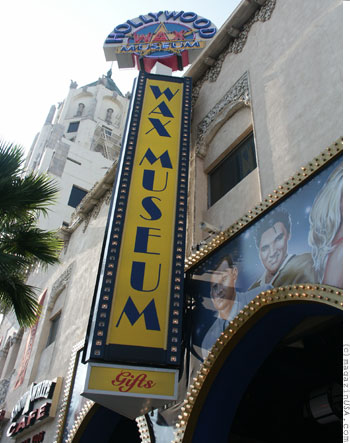 Hollywood Wax Museum in Los Angeles

Find a Wax Museum
Wax Museums are great fun. It is amazing how lifelike these wax figures are. You can find fun Wax Museums across the USA.
Wax Museums are located in many different cities and they are fascinating with some of the largest and most famous being the Hollywood Wax Museum, Madam Tussauds Wax Museum, the Presidential Wax Museum and Niagara Wax Museum.
Madame Tussauds Wax Museum is certainly one of the most famous ones. It began in 1835 when Madame Tussaud opened her first permanent exhibit on Baker Street in London. Since then Madame Tussauds have popped up in Amsterdam, Berlin, Hong Kong and Shanghai, China. In the United States look no further than the Ventian Hotel in Las Vegas, Times Square in New York City and there is also one in Washington, D.C.
If you venture across the bridge from Niagara Falls New York, there is also a Madame Tussauds in Niagara Falls, Canada.
The Musee Conti Wax Museum in New Orleans, Louisiana boasts a "Haunted Dungeon" section of wax figures of famous figures from horror films and books. When in San Francisco, visit the Wax Museum at Fisherman's Wharf.