San Diego Family Travel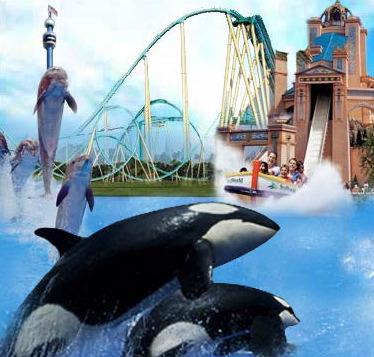 San Diego, California
There is so much to do in San Diego. Familes will enjoy this vacation destination. Sea World typifies a visit to San Diego and indeed you cannot miss a visit with Shamu and friends. The San Diego Zoo and San Diego Wild Animal Park are also hot spots guaranteed to bring a smile to your face.
Further north you can get to Legoland for a fun filled day. They even have a water balloon launching game where you battle it out with others by firing water balloons from a launcher, great summer fun.
The beaches are fantastic and you can venture up to La Jolla (15 minute drive) for some surfing, boogie boarding or swimming. Or can just visit one of the local San Diego beaches.
San Diego has plenty of great food, shopping and museums for you to discover. Some of the popular areas in San Diego include Mission Bay where you will find Sea World and also boat rentals, Old Town, Escondido where the Wild Animal Park is located, Coronado and Downtown San Diego.
Balboa Park is a large city park with beautiful plantings and this area is home to several museums and the San Diego Zoo.
You want restaurants and cafes? Look no further than Gaslamp Quarter featuring 21 blocks of sidewalk cafes, open-air restaurants and artists.