Not So Scary Halloween
Disney World Orlando at Halloween
Mickey's Not-So-Scary Halloween Party and Parade 2009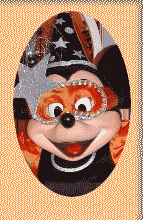 Takes off most every evening from 7 p.m. to midnight at the Magic Kingdom at Walt Disney World, Orlando Florida. Guests dress up in their own Halloween costumes and trick or treat around the Magic Kingdom.
Ticket information and (not so scary) prices
A seperate ticket is required to attend Mickey's not so scary Halloween Party. You can buy tickets online or order tickets by phone at (407) 934-7639 and at your local AAA office. Advance tickets are sold up to and including the day before each event. The actual Halloween night tends to book up early and they usually sell out. Also be sure to reserver your dining with plenty of time in advance and bring light snacks like grapes or other munchies with you to keep younger kids sugar-neutral.
The trick or treating and the Halloween Parade are some of the fun items on the scary night's agenda. All the characters dress up and you will see some characters that are normally not out during the day. You also go around to the different attractions and trick-or-treat, plus you can take your picture with Mickey, Minney or your favorite Disney characters. They are all decked out for Halloween.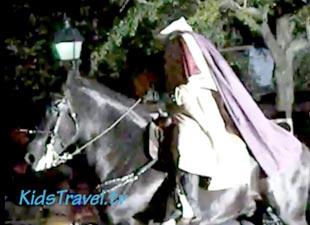 The traditional Boo to You parade is headed by none other than the frightful headless horseman. Get a spot early in order to make sure you get a good view of this frightabulous parade.
Dates for Mickey's Not So Scary Halloween Party are posted at the Disney site.
Check and confirm times, prices and dates when making your reservations, and don't forget the dining reservation as well so you don't end up at Pecos Bills!
Don't miss the Mickey's Boo to You Halloween Parade and the Happy HalloWishes fireworks show where Disney Villains go trick or treating in the sky.
Remember you need a seperate ticket to get into the Not So Scary Halloween Party, regular tickets will not let you attend this event.