Animal Kingdom Attractions
Attractions at Disney's Animal Kingdom

One of the most recent attractions is Expedition Everest, a rollercoaster that rolls through a great white mountain and stops when the tracks look like they are broken - only to start rolling backwards for an encounter with an uninvited guest.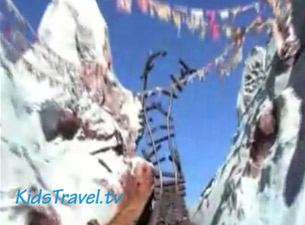 Expedition Everest at the Top
There are splash rides and a not to be missed actual Safari where you ride through the hinterlands and encounter a whole host of wildlife including alligators, carribou, elephants, giraffes and even lions. Watch out for the poachers!
The animal themed Animal Kingdom is home to thousands of animals and is a fun blend of zoo and theme park.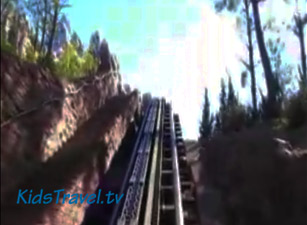 For the upcoming holidays and in the Christmas spirit, the Animal Kingdom hosts Mickey's Jingle Jungle Parade
This colorful parade with Simba and Santa winds through the entire Animal Kingdom. Other holiday features include a Christmas themed Dinoland U.S.A. and strolling carolers pass by at Camp Mickey which is renamed "Santa Goofy's Wild Wonderland" for the holiday season.